You can hit play to watch this video playback and also click the icon to the right to make it full screen.
About this Webinar
The growth of the gig economy, and recent fundamental changes to working culture due to COVID-19, has changed the conversation within organizations and is shining a new light on human resource practices. Gig workers have long been used by businesses in roles requiring flexibility and at the mercy of project demand/supply, but typically fall outside the companies' HR strategy — driving performance and impacting the budget, yet not managed or tracked in a consistent fashion. Simultaneously, the broad acceptance of gig work is changing how all kinds of workers look at the world of work.
In this on-demand webinar, we'll review trends, best practices, and considerations as you look to staff for the changing world of work.
By the end of this webinar you will have:
Learned how tapping into this extended workforce can improve scale and agility
Reviewed the challenges related to tracking the lifecycle of this extended workforce
Understood the factors causing companies to reevaluate their workforce
See the ADP solutions to help you manage your gig workforce
Let's get you ready for the future of work!
ADP is a trademark of ADP, LLC. Copyright © 2020 ADP, LLC. All rights reserved.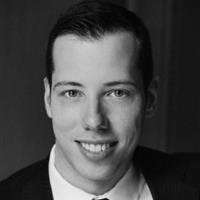 Jens Audenaert - DVP/General Manager, WorkMarket, an ADP Company
Jens joined ADP in 2013. Jens has acted as Vice President Strategy & Innovation for Small Business Services (SBS), and DVP/GM at ADP Ventures, ADP's new business incubator. Jens is ADP's thought leader on the gig economy and the extended workforce. He has led extensive research on the gig economy, has built and launched solutions that cater to the gig worker's needs, and drove the acquisition of WorkMarket on behalf of ADP. He is now the General Manager of WorkMarket, an ADP Company.
WorkMarket is an enterprise software platform that helps companies organize, manage, and pay contractors efficiently and compliantly – with over $1.5B in contractor assignments processed. He is responsible for overseeing WorkMarket's ongoing business operations and continuing to drive ADP's solutions for the gig economy.
Jens is a sought-after speaker and has appeared in print and broadcast media. Prior to ADP, Jens spent 10 years as a strategy consultant with Bain & Company in Europe, Asia, and the US. Jens holds an MA in Economics from Ghent University (Belgium), an MSc in Economics from the LSE, and an MBA from Harvard.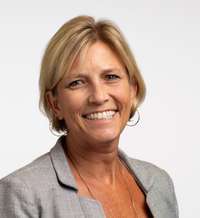 Tish Gross - Area Product Leader, WorkMarket, an ADP company.
Tish Gross has 20+ years' experience leading ADP sales initiatives to help organizations of all sizes, and across industries, optimize their human capital management strategies through ADP's comprehensive suite of solutions.
As Area Product Leader for WorkMarket, Tish plays a significant role in driving the growth of WorkMarket through integration with ADP's full range of sales activities and channel strategies.
Tish earned her B.S. in Marketing from Auburn University and her Master of Business Administration from the University of Central Florida. Tish has also been an adjunct Marketing instructor for the University of Central Florida and currently sits on the University of South Florida Digital Marketing Program Advisory Board.