In this first Webinar in a three-part series, learn about how flexible, adaptable workforce models combined with automation solutions can help change the game when it comes to your company's ability to seize market opportunities and survive business downturns.
Discover how a hybrid "mosaic of labor" that integrates the traditional workforce with contingent workers into a single, cohesive operation contributes to better cost controls while delivering the adaptability needed to respond to peaks and troughs in market and labor demands.
Join this session to explore:
Best practices for integrating contingent workers into your workforce in a way that helps to anticipate and proactively address shifts in market and labor demands so you can maximize growth during periods and mitigate business risk during downturns
A case study highlighting how combining automation with an adaptable workforce model helped ClearVision grow business by 300% in four years and improve quality of service by over 90%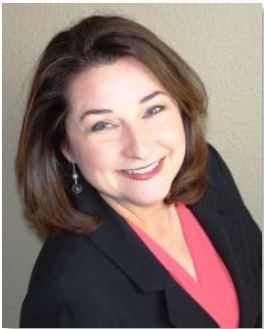 Dr. Susan Hanold - Vice President, Talent Strategy, ADP, Inc.
Dr. Susan Hanold is a talent strategy expert and a key thought leader with more than 20 years of results-based leadership experience as an executive coach and organization development expert. As a VP in ADP's Strategic Advisory Services group, Susan collaborates with clients to build talent strategies that improve employee engagement, retention and drives organizational change. Additionally, Susan was selected as one of the Top Women in HR Technology by Recruiting Daily and received the 2019 Readership Award by Training Industry Magazine.
Susan has been with ADP for seven years
Richard Clark, III - Director of Operations, ClearVision AV
Richard began his career working in retail systems implementation and transitioned into project management. He then spent 10+ years managing cabling, infrastructure and technology deployments for large international retail companies. Throughout the years Richard managed teams of project coordinators, specialists, managers and has developed unique friendships as well as partnerships througout the technology field. Richard has been with ClearVision AV for 5+ years, growing the team and revenue while leveraging and cultivating those relationships. Richard is an avid sports fanatic, enjoys reading books on astrophysics, sports analytices and positive EV (balancing the sprots with the geek).
Richard is the father of two daughters. He enjoys golf and traveling